Library Guide
The library has two floors: the first floor and the second floor.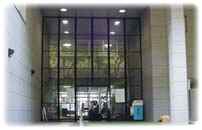 1st Floor
On the first floor, there is a front desk and a browsing section where students can browse through magazines, newspapers, and reference materials.
The inmost shelves contain books on philosophy, history, and literature.
2nd Floor
On the second floor, there is a reading room and a multimedia section.
The shelves are stocked with books related to science and engineering.