Collaboration Center
The Collaboration Center has two facilities and organizations to promote, enhance, and develop "education and research at Tokyo Kosen," "technological exchange and support with local communities and companies," and "social implementation education."
Collaboration Commons
Industrial Technology Center
Collaboration Commons
The Collaboration Commons consists of a collaboration lab, collaboration office, and working space to promote "technological exchange and support with local communities and companies" and "social implementation education."
The collaboration lab and the collaboration office are available for research teams consisting of our faculty, local communities, and companies for joint research and social implementation education.
In addition to the research teams mentioned, the Hazamaru Workshop (working space) is available for all of our students to use for their creations. The working space is equipped with general hand and power tools, and modeling equipment such as small NC lathes, 3D printers, and laser processing machines.
Industrial Technology Center
The Industrial Technology Center has research facilities being shared within and outside Tokyo Kosen necessary for advanced technological development and research and is operated by its staff.
Through the use of these facilities, we support student experiments and graduation research, and promote "education and research in Tokyo Kosen."
It also functions as the main body for "technological exchange and support with local communities and companies."
If you have any technical problems, feel free to contact us and our faculty and staff will be happy to assist you in the following ways.
Technical Consultation
Answer to technical questions
Entrusted Testing
Use the research facilities to conduct analysis necessary to solve problems
Entrusted Research
Conduct prototyping and research necessary to solve problems
Collaborative Research
Work on a research theme while sharing roles with local communities and companies
Hazamaru Workshop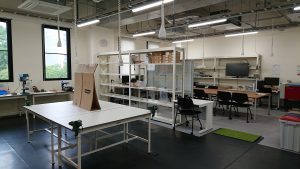 The exterior of the Collaboration Center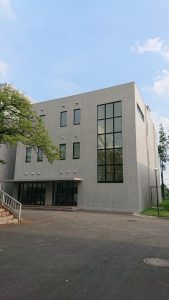 Collaboration Lab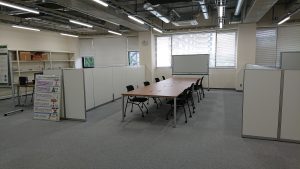 Contacts for Inquiries about the Collaboration Center
Content


Joint research

Entrusted research

Entrusted testing

Technical consultation, etc.
Section
General Affairs Planning Section, General Affairs Division
Contact
TEL: 042-668-5111
FAX: 042-668-5090
E-Mail: kenkyo@tokyo-ct.ac.jp