Message from the President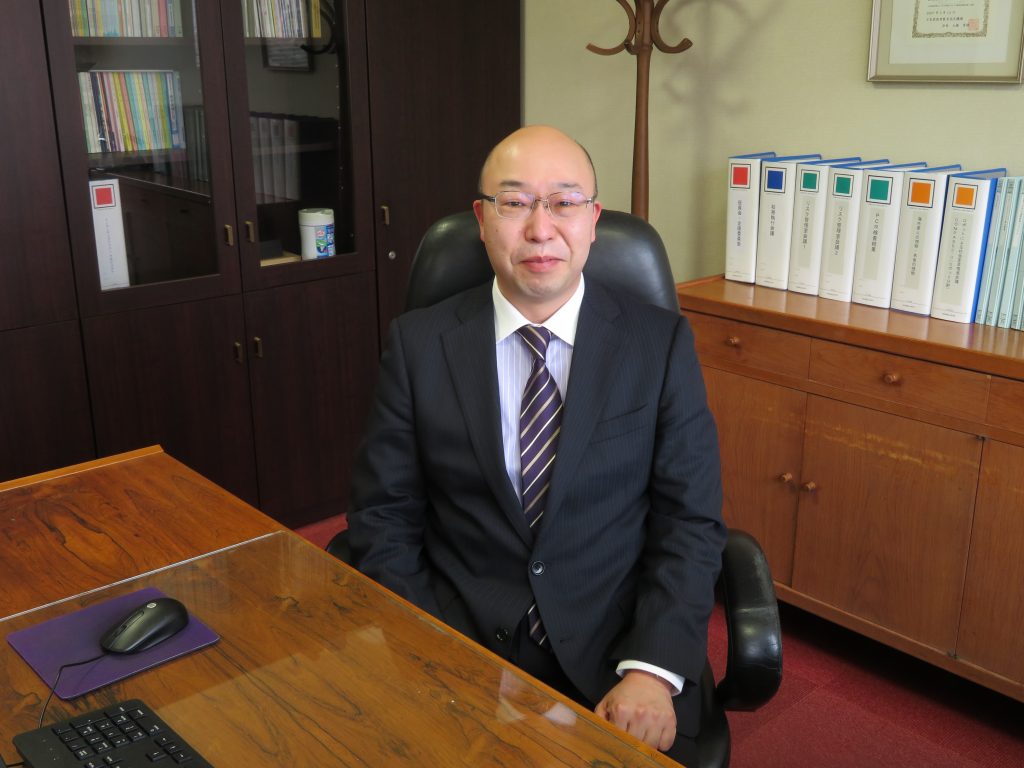 Shunichi Taniai, President

Hi, I'm Shunichi Taniai , the president of Tokyo Kosen. Thank you for visiting the website of Tokyo Kosen.
Tokyo Kosen started in 1965, and in its more than half-century history, our graduates count to approximately 8,400. In March 2021, 210 students graduated from the main course and the advanced course in total. Of these, 102 students in from the main course were employed by companies, and 81 students continued on to the Advanced Course in Tokyo Kosen or entered the third year of other universities. From the Advanced Course, 9 students got employed and 12 students went on to graduate school.
I am sure you have heard that companies and universities have an extremely high opinion of Tokyo Kosen graduates. This can be proven by the high ratio of job offers to applicants, the follow-up questionnaires to companies that have hired the graduates, and the comments from universities where graduates have gone on to.
Why do our graduates get such high admiration? Here are my thoughts. Students here at Tokyo Kosen not only acquire specialized knowledge, but also the qualities and abilities necessary for future engineers and researchers, such as an attitude of tackling difficult problems, logical thinking skills to deal with challenges, and implementing solutions to problems through their five or seven years of academics. These "sincerity," "logical thinking," and "accurate execution" qualities are, I think, the reasons for the high evaluations given to our graduates.
I would also like to introduce some of our attempts in education. In recent years, our environment has been changing rapidly with the advancement of science and technology, the declining birthrate and aging population, and globalization. To nurture students who can accurately respond to such a world, we have structured what is called "social implementation education."
This is a student-driven educational cycle where they make prototypes to solve various issues in society, ask the society to test them, receive feedback, and make further improvements. We incorporate this into the curriculum in the fourth and fifth years, so all of our students are required to take this course. Through this experience, the students will acquire the ability to think and act on their own and communicate with users.
In the course of such educational practices, the students have made remarkable achievements in different competitions. We have been qualifying for the high-school national robot competition in the past, but in 2020, our students won the Grand Prize and the Minister of Education, Culture, Sports, Science and Technology's Prize in the high-school national programming competition. Our students also won the top prize in the high-school deep learning competition, and these students later used the start-up funds won to establish their own venture company. We will continue to actively support students in such competitions.
All of our faculty and staff will do their utmost to support our students, aiming to nurture outstanding engineers who will lead the future of Japan. We also hope to continue to be a school that works together with the local community. We would like to ask for the continued understanding and support of Tokyo Kosen by the parents, community members, and all other concerned parties.